I'm Joseph A. Sangster, M.D., a recently retired surgeon from rural South Central Alaska after 35 years of private practice. Since my retirement, I have returned to the South Georgia farm where I was born and raised. I am known to my friends and family by the nickname, "Sonny."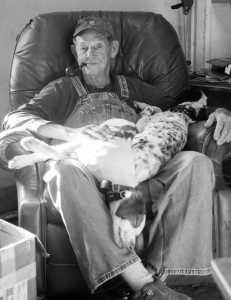 I have been fascinated by knives as long as I can remember and carved my first one of wood when I was six years old. However, it was not until a couple of years before my retirement that a friend offered to teach me the art of making knives, which I gratefully accepted and have been designing ever since. After returning to Georgia, I built a modest shop on the farm where I spend most of my time making knives when I'm not hunting or fishing.
All of my custom knives are fully warranted and will  be repaired or replaced for any damage which might occur in normal use, as judged by the maker. Return privileges are granted within the first ten days if returned in original unused condition.
I am a member of the Georgia Custom Knifemakers Guild & The Knifemakers Guild.
Thanks again for your interest. I would be pleased to make a custom knife for you.
Respectfully yours,